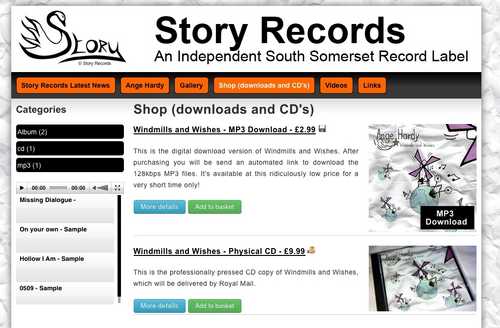 Our new website has now been launched, powered by Sonder Digitals "User-Friendly Websites" platform. It's really rather something special.
Amongst Rob's latest changes to the system is the addition of "User-Friendly Widgets" which allow me to do things like building and embedding a music player on this page directly from the Downloads module in my CMS. Incredibly neat.
We also now have a fully functioning eCommerce store that caters for both digital downloads and physically shipped CD's - so you can have your music in the format you want it in.
Posted on October 27th 2011